---
News
Posted by Arash Motlagh on
Dressing up is an art that reflects our clothing preferences, which directly influence our self-esteem and confidence. Have you ever found yourself dressing casually, without putting in much effort, simply because you weren't feeling good about yourself? This highlights the impact of our moods and confidence levels on our clothing choices.  The clothes we choose to wear often indicate how we feel about ourselves. Whether it's a bright top or a pastel flowy dress, each outfit conveys a different message and mood for the wearer.  In this blog, we will explore various perspectives on how clothing choices affect our self-esteem...
---
Posted by Arash Motlagh on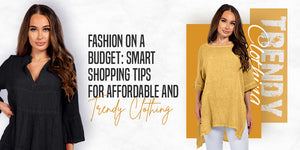 Are you ready to revamp your wardrobe without breaking the bank? Contrary to popular belief, you don't need a limitless budget to look like a fashion icon. With a few savvy strategies, you can strut your stuff in fabulous outfits that won't empty your wallet. Today, we're delving into the world of fashion on a budget and sharing some expert tips on how to shop smartly for affordable yet trendy clothing, focusing on a selection of gorgeous dresses from RAW MODA. 1. Embrace Versatility in Tunics When it comes to crafting a budget-friendly yet stylish wardrobe, the choice of fabric...
---
Posted by Shar Shahbazi on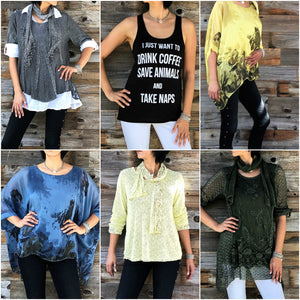 You Can Enjoy Our New Arrivals That We Add To Our Collection Every Month! Stay Tuned And We Will Update You About Our Hand Collected Different Unique Outfits.